Tell us about how you got started.
Our journey began in Ashesi University. We knew we wanted to change the payment status quo in Africa and beyond, but it wasn't until we were done with Ashesi in 2006 that we put our minds and thoughts to it. We were four young graduates, in Ashesi's ICT Lab (then in Labone). We had sleepless nights but with a big dream that we are on the way to achieve.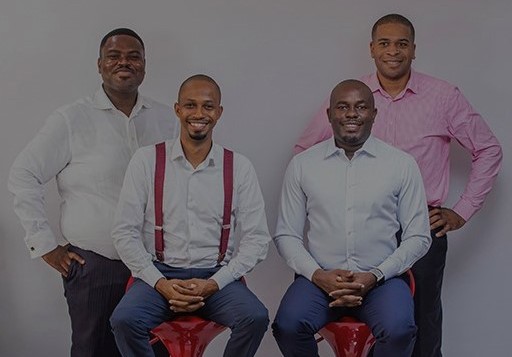 What makes your company unique?
We are provide a technological service that powers the largest organizations and support banks across Africa. The technology that we develop in the heart of Accra is created by the wonderful team that work with us every day. We support companies that are focused on putting technology and security at the centre of their strategy, and we succeed in satisfying them by delivering the highest levels of ethics and professionalism. We have big and exciting goals, similar to what Elon Musk had when he set his target on building a space shuttle with NASA. We are making a lot of progress in building a major fintech company that currently serves millions of people every day.


No business is without setbacks, can you tell us about a time when you faced a significant setback and how you recovered from it?
We have had in the past clients that were looking to work on projects that would compromise security, and we have never wanted to lower our standards or the quality of our work because the value that we provide to our customers and our end users is extremely important in the work that we deliver. The ethics and the pride that we put in our work to provide the best payment and security experience is something that we want to preserve in our growth because we believe that there is no shortcut to success and excellence.


How do you define success and to what do you attribute your success?
To us, success is to provide a product that is used by institutional customers including the most innovative financial institutions and large merchants. We are proud to have very successful channels that people are using and that enable merchants to extend their operations, especially in this time of the global pandemic. Success for our team is to have satisfied team members that can grow and reach international business standards, we believe that Ghana will become the centre of excellence for Africa.


What's next for your business, what will it look like in 5 years?
In 5 years we will strengthen our presence in the African region and give value to millions of people with multiple financial institutions partners that share the same desire to transform experience with technology.


What do you think the future holds for Africa-focused entrepreneurs and advice do you have for entrepreneurs who are just starting out?
Africa is a ripe continent for business. Don't relent on your idea - even when it gets tough - keep pushing. Always be open to learning from others in your business and be open to correction.


Owning a business while balancing a personal life can be challenging; how do you take care of yourself?
Having a balanced life is essential for the growth of my business and family. My wife and beautiful daughters keep me grounded. I make sure to take some time off each weekend to spend with my family. It's a core part of my life. I equally make it a point to surround myself with the right kind of people so when the going gets tough, I have people and family I can lean on.


What is your favorite quote or mantra? What keeps you going?
"Two roads diverged in a wood, and I took the one less traveled by. And that has made all the difference." -Robert Frost (The Road Not Taken)


What is your favorite app or a business tool that you can't live without
Slydepay is the app that I use every day