Tell us about how you got started.
I am a Dreamer and Lover of Africa. I also have a great proclivity towards business in general. Business comes easy to me. Further, I'm hopelessly drawn to the arts, which I see in almost everything.
Therefore, the interesting cocktail of the mystique of our continent, the vibrancy of our people, the vast natural and human resources, as well as the glaring need in almost every sector across the continent - presented a ready ground for me to throw my paint at the canvas, so to speak.
Woodside Africa Group Limited was therefore founded on the immanent ideal of generating social and economic prosperity for the People of Africa. It is a purpose that drives everything I do - at a personal, business and societal level.
Prior to establishing Woodside, I spent just over a decade in the corporate world. I worked for various organizations in the Financial, ICT, Brewing and Milling Sectors...worked through the ranks from entry level management as a sales representative - complete with atrocious looking branded vans - to brand management to C-Suite, where I brought my commercial strength to the EXCO. I oversaw the marketing portfolio, and directed related activities across the continent.
But I was eager to be in the driving seat. There was so much I could do to grow any business...any organization. Across geographies. It was very clear to me that it really boiled down to conscientious leadership and sustainable business models. I usually get the rudimentals specific to any business pretty quickly.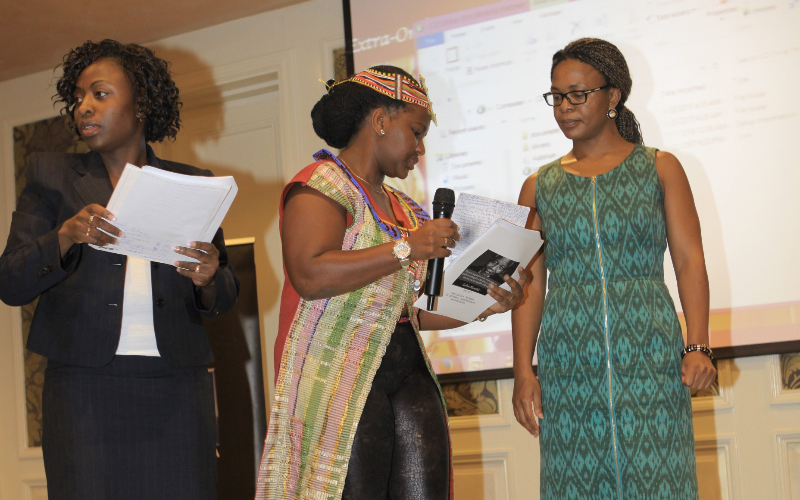 I truly felt constrained at a professional, personal and community engagement level. Even spiritually, I was bereft. But there were no ready opportunities then in the corporate world. I believe gender and age had a lot to do with this.
Once, at a CEO position interview conducted by a panel of about 7 old-ish men, we were discussing remuneration. One of the panelists remarked in genuine astonishment - What will you do with all that money? You are very young! He just stopped short of adding - and a woman!
This was an eye opener, because I knew then that it was not about meritocracy - and boy I was on fire, raring to go - but a much bigger cultural issue of a society entrenched in patriarchal mindsets and structures. It was a losing battle. And I decided that was the last interview for me. This attitude is still very much prevalent today. However, 15 years ago, it was much, much worse. And most women were ill equipped to handle it then. Including yours truly.
Nevertheless, as a child, I was greatly influenced by business novels and movies, with admirable entrepreneurial female protagonists. At University, I raised my fees by selling corporate men's wear - shirts and ties. I wanted to ease the burden on my mother who raised 6 children single-handedly on a government salary. She got me going with the first-year fees. I had a great friend who also chipped in with upkeep cash from time to time. I did the rest.
Therefore, at that crossroad moment in my life, it felt right to get my own show going. Indeed, it was something that had been niggling at me throughout my corporate career. But I suppressed it and relegated it to the back of my mind. When the time came, the force to tread the entrepreneurial route was powerful. Overwhelming. I decided to tender my resignation. I did not discuss this course of action with anyone. I knew the response would be acutely contrarian to what I wanted. See, everyone thought I had a dream job, and was a very successful executive. But I knew I was short-changing myself. Very badly. Hence Woodside.
Woodside is not just a business, I see it as my canvas, a vehicle for expression. It is a channel to express shared ambitions and shared values...such as being results-oriented, being bold, thinking UBER-big, respecting everyone, striving for the highest level of integrity, being the best at what we do, and being persistent. We never give up, we have fun and we care deeply. These are some of the things that I yearned for in the corporate world. Actively living them for the past decade or so, I daresay I am a different person. As the growth at all levels has been phenomenal. Phenomenal.
I have discovered much, and I keep learning more every day. I have met all types of people - in outlook, manner, dress, race, gender, sexuality, temperament, etc. Diversity is truly a thing. I have a clear crystal vision of life and business in general. I discovered spirituality. It is beautiful...took my breath away. I strive to grow in this area. Authentic relationships are important to me. Anything outside of that is a deal breaker. Each day, I cannot wait to see what the tide will bring in, good or bad...to me it's just another experience. I embrace it all, take it in stride, give it my best shot, and let the cards fall where they may.
What makes your company unique?
We actively live our values. We are truly purpose driven. Our business model is anchored on sustainability. This simply means that our commercials are driven by social impact and environmental stewardship. Also, our model allows business agility and resilience as we are equipped to navigate the very volatile, uncertain, complex and ambiguous environment.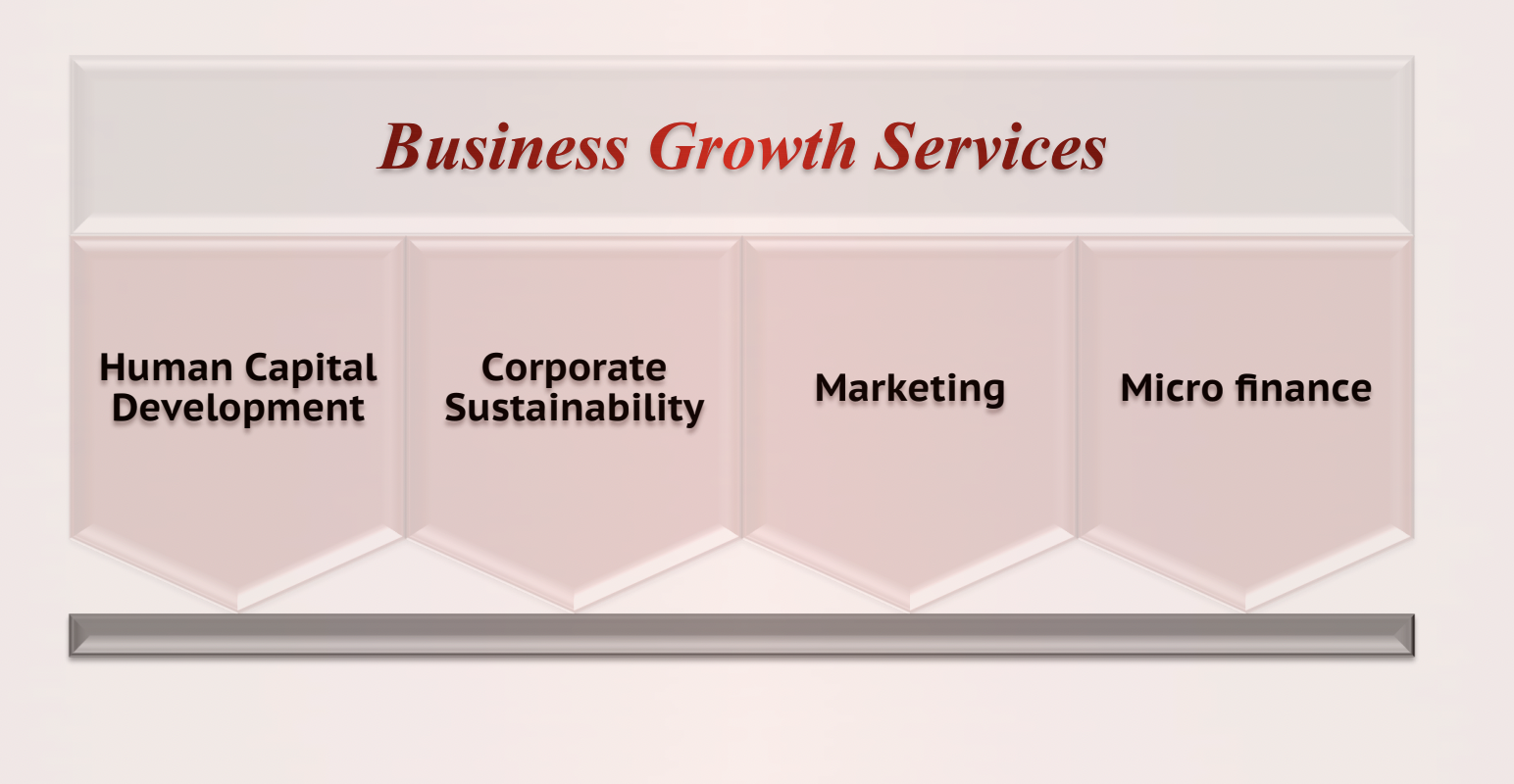 Secondly, against all run-of-the-mill advice and conventional business wisdom, we are a multi sector enterprise. I guess this is possible because of our business model that incorporates collaborations and partnerships. I work with great teams. And I have deep capacity, focus and tenacity. Lifting it all off the ground does present a certain level of strain, but it is manageable. And the pace, results and impact are great to watch.
Last but not least is the African perspective that we lend to all our programs. For instance, what is leadership, or corporate sustainability from an African angle? Which aspects work, which ones don't? What are the key dynamics of a cutting-edge AI driven hospital based in Nairobi? What African elements should we incorporate? We also go further to incorporate global best practice, but only if it means the delivery of a superior offering.

No business is without setbacks, can you tell us about a time when you faced a significant setback and how you recovered from it?
Working with partnerships and collaborations has its fair share of risks. A major setback occurred when one of our program's IP was violated. A partnering consultant basically raided our material and passed it off as their offering, albeit under a different name. They also poached a major client resulting in a substantial loss of revenue. We thereafter instituted tighter controls for partnerships.
But the lesson learnt was to be cautious in business dealings, and to be careful not to get jaded and condemn everyone based on this isolated incident. I fell back on the wise counsel of Max Ehmann in Desiderata, 'Exercise caution in your business affairs, for the world is full of trickery. But let this not blind you to what virtue there is; many persons strive for high ideals, and everywhere life is full of heroism.' This approach has served me well.
How do you define success and to what do you attribute your success?
Success in my world is limitless and multi-dimensional. This encompasses the health, family, financial, business, and spiritual aspects. I also have a 'life resume' which mostly captures bucket list stuff. For instance, I would like to visit all the original 7 wonders of the world. So far I have only done the Grand Canyon in Arizona. I've got milestoned metrics attached to each of these, and celebrate them as they are achieved - because the success journey for me is never-ending.
My 3 children motivate me. They are such high achievers and totally driven. To me, they represent energy in its purest form. They challenge me in thought and action. Which makes me learn, unlearn, and learn again. They call me out without hesitation on areas I need to improve upon. Equally they are the first to pat me on the back on the wins, and to encourage me when things get tough. I listen to them. Hard. As their perceptions come from a clean place. They are my most ardent supporters, and my harshest critics as well.
Secondly, the journey towards greater heights of success is motivated by the compelling purpose and vision of contributing towards Africa's prosperity in a tangible and measurable way. And passing on of this prosperity baton to other African generations, deep into the future.
Lastly, what I like to call 'The Mandela Moment' spurs me on. I like looking back and saying - Yes, we did it. This feeling is beautifully summed by Nelson Mandela in his epic book The Long Walk to Freedom when he said, 'I have walked that long road to freedom. I have tried not to falter; I have made missteps along the way. But I have discovered the secret that after climbing a great hill, one only finds that there are many more hills to climb. I have taken a moment here to rest, to steal a view of the glorious vista that surrounds me, to look back on the distance I have come. But I can only rest for a moment, for with freedom come responsibilities, and I dare not linger, for my long walk is not ended.'

What's next for your business, what will it look like in 5 years?
The focus over the next few years is to go deep, rather than expand. I would like to see each of the subsidiaries mining the businesses optimally in their respective sectors. I would like each of the subsidiaries to become dominant within their sectors. Basically, everything should come off the blueprint - the hospital, the leadership school, the youth housing units, the youth fashion label, the youth record label, the various publications and so much more.
What do you think the future holds for Africa-focused entrepreneurs and advice do you have for entrepreneurs who are just starting out?
Our entrepreneurs are Africa's social and economic warriors. The continent is their oyster. They can mold it any form they see fit. Africa as a superpower is a real possibility. All the ingredients are available. The spoils are theirs for the taking. All they need is the wherewithal and staying power.
But. They say you see what you are. So, some will see unbound prosperity, some will find nothing but despair. It all depends on mindset, attitude, outlook as well as consolidating the right skills and resources.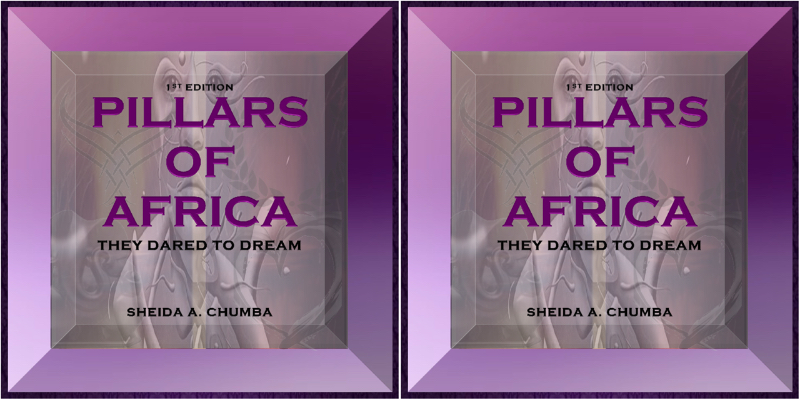 They should consider working from a heart-felt purpose. They should install business models that are aligned to the African business landscape, with a global outlook. They should network across geo-political boundaries. They should tell their stories and populate the internet with Africa's business heroes. They should care deeply and genuinely for their communities. They should care for the environment as our planet is fragile right now. The rest will fall in place.
Owning a business while balancing a personal life can be challenging; how do you take care of yourself?
I try to stick to a schedule which outlines personal and business activities. The personal captures well-being stuff such as exercise, meditation and prayer. I read a lot. I also watch movies a lot. They calm the mind.
I also fall back on sleep therapy occasionally. This is where I drop everything, regardless of time and place, and just go to sleep. I wake up stronger and refreshed with renewed vigor. I use this method only when encumbered with very hefty issues, which threaten to burst a vein. It does get overwhelming at times.
What is your favorite quote or mantra? What keeps you going?
'Just do it. And do it again. Until.'
This basically means one should apply themselves fully to a task and take it through various iterations until it works. Or not. Then and only then can one make a call.
A combination of factors keeps me going. First of all is the idea of hope. And to borrow the living legend President Barack Obama's words, 'Hope in the face of difficulty. Hope in the face of uncertainty. The audacity of hope. In the end, that is God's greatest gift to us...A belief in things not seen. A belief that there are better days ahead.'
There's also the deep unwavering belief that I can do it. I got this. That's a powerful force that cancels doubt, and ramps up good optimism levels - regardless of the obstacles.
All these, combined with the vision of a Prosperous Africa, and the unwavering support of my children, keep me going.
What is your favorite app or a business tool that you can't live without
I can't live without my phone. With it, I practically hold the world in my hands. And I love to explore, which opens up endless life, play and business possibilities. I'm a tech buff. I find the whole 4IR thing - AI, robotics and machine learning - rather exciting.