ELISA CONFAB EVENT
May 19, 2023 4PM CAT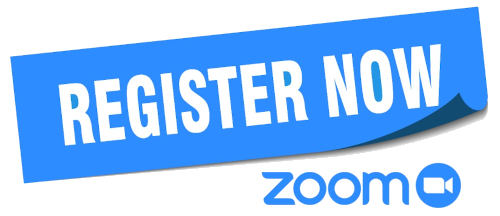 Elisabeth Valerio
Conservationist & Owner | Gwango Wildlife Park
Elisabeth moved back to Zimbabwe to honor a promise she made to her mother who, while on her deathbed, asked that she look after a herd of elephants in Hwange. With her husband she has built Gwango, a tourism company with lodges and conference facilities at multiple destinations in Zimbabwe. She is currently the Chairperson for the Association for Tourism Hwange and has spent much of her time studying the cultural history of the people of Matabeleland and Masvingo as a founder of the BaNambya Cultural Exhibit.
Elisabeth founded Gobelo, a company focused on ethnobotany and the research and development of natural and indigenous consumer products. She also serves as the CEO of the African Federation, a new and distinct Pan-African organization working to restore a vibrant, united and prosperous Africa. Additionally, she is a founder of the Entrepreneurial & Leadership Initiative for Sustainability in Africa (ELISA), supporting Africa focused entrepreneurs via an online web portal.
In 2020, Elisabeth's work in science and conservation became overshadowed by news of a coal mine that was to be established in the heart of Hwange National Park. With tourism operators and conservationists, she authored a public statement to the country's President Mnangagwa and championed an appeal to stop mining in the park, until eventually Zimbabwe's cabinet announced that no mining would occur within any national park in the country. The pronouncement, however, was soon followed up with the issuance of special grants to mine for coal in nearby safari areas and other significant sites.
Out of concern for the widespread environmental impact and exploitation of Zimbabwe, Elisabeth convened a meeting of citizens from across the country. The discussions which concluded on 29 May 2021 resulted in the formation of a political party, the United Zimbabwe Alliance (UZA) for which Elisabeth was elected President. She is the United Zimbabwe Alliance presidential candidate contesting in the Zimbabwe 2023 general elections. Her mother was also the first woman in African history to contest in a Zimbabwe Presidential election.
Prior to her return to Zimbabwe, Elisabeth attended the University of California, Los Angeles (UCLA) and began her early career as a biochemist. She is an inventor with a biotech co-invention and is a frequent speaker at entrepreneurial and career focused programmes and events. She has played a key role in leadership training and facilitating career access for a countless number of diverse students, educators, scientists, engineers and entrepreneurs as the Founder and President of the International Center for Professional Development (ICPD), a US based non-profit organization.
---
When you attend ELISA CONFABS you receive:
1 hour of virtual learning on the most important topics in entrepreneurialism
the opportunity to ask questions directly to the CONFAB speaker
networking opportunities with attendees from all over the world
business development and visibility
---
Confabs are free events open to the entire ELISA portal community, which includes high potential entrepreneurs and founders with bold ideas for solving the greatest challenges we face in Africa. Attendees also include industry executives, investors, venture capitalists, philanthropists, researchers, educators, government regulators, policy makers, founders and entrepreneurs at every stage of their journey.
During the confab, an inspirational speaker or thought leader provides remarks for 10-minutes focusing on their professional journey, particularly as it relates to entrepreneurism in Africa. This is followed by randomly assigned small group virtual breakout sessions where attendees connect with others, discuss bootstrap briefs and gain recognition for their business, project or idea.
Date: May 19, 2023
Schedule: 4PM CAT
Location: https://icpdprograms-org.zoom.us/meeting/register/tZwrdeuhqz0qHdHyTg-GbdEVmnH7Pip_6sca