ELISA CONFAB EVENT
July 27, 2023 4PM CAT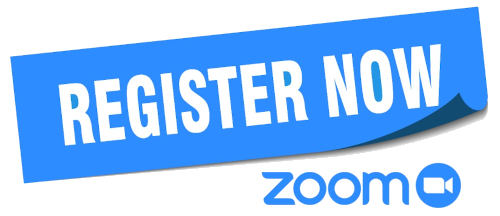 Mpumelelo Ndiweni Melchizedek
Founder & CEO| Colmin Group & EZulu Life
Mpumelelo Ndiweni Melchizedek is an entrepreneur in Southern Africa, Eastern Africa and the Middle East. He started his first revenue generating venture at the age of seventeen with the establishment of The Zone, a games and video centre. In the next twenty one years he went on to establish more than thirty enterprises. He was shortlisted as one of the first black industrialists in South Africa and granted diplomatic status with a ten year development approval order in Botswana. He has also been licensed as a Special Economic Zone developer in both Zimbabwe and South Africa. He is currently working to achieve the same in Malawi and Kenya.
His main holding company is called the Colmin Group and is headquartered in Johannesburg, but also active in the Middle East and Southern and Eastern Africa. The Colmin Group focuses on ecosystem development in pharmaceuticals, renewable energy, resource extraction/utilization and beneficiation. Mpumelelo firmly believes that the future is African from its youthful population and its potential to feed the world.
Having encountered two bankruptcies he strongly believes that the best method for entrepreneurs to recover from a setback is to keep moving forward and recognize they are responsible for saving their ventures. His journey led him to also becoming a business advisor and he has aided over one hundred businesses in various stages and sectors. He has advised Africa's biggest fund managers, including developmental financial institutions and private equity firms. Some of the companies he has assisted have won national awards and secured international contracts.
Although suffering bankruptcy twice, he still possesses high self confidence, resilience and optimism. At the foundation of all his entrepreneurial work is the mantra, "success is because the Lord is God".
---
When you attend ELISA CONFABS you receive:
1 hour of virtual learning on the most important topics in entrepreneurialism
the opportunity to ask questions directly to the CONFAB speaker
networking opportunities with attendees from all over the world
business development and visibility
---
Confabs are free events open to the entire ELISA portal community, which includes high potential entrepreneurs and founders with bold ideas for solving the greatest challenges we face in Africa. Attendees also include industry executives, investors, venture capitalists, philanthropists, researchers, educators, government regulators, policy makers, founders and entrepreneurs at every stage of their journey.
During the confab, an inspirational speaker or thought leader provides remarks for 10-minutes focusing on their professional journey, particularly as it relates to entrepreneurism in Africa. This is followed by randomly assigned small group virtual breakout sessions where attendees connect with others, discuss bootstrap briefs and gain recognition for their business, project or idea.
Date: July 27, 2023
Schedule: 4PM CAT
Location: https://icpdprograms-org.zoom.us/meeting/register/tZIuduyqpzsjE9Xwh4AAtAAHWD75BAlBzRXl