ELISA CONFAB EVENT
August 24, 2023 4PM CAT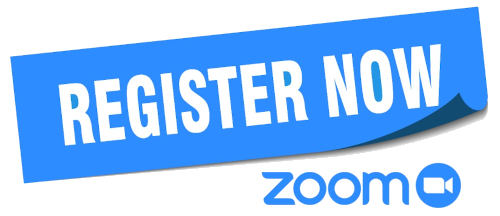 Adeshina Adewumi
Founder & CEO| Trade Lenda
Adeshina Adewumi is a Global changemaker, social entrepreneur and CEO at Trade Lenda; a digital bank for the underserved. He is a Meaningful Business 100 2021 Entrepreneur Awardee by Ernst & Young (EY) and is committed to the use of technology to support underserved communities. His work gives access to the market and finance to underserved communities in the entrepreneurial field. Adeshina is a holder of a bachelor's degree in Accounting from Bowen University and a post-graduate diploma in Entrepreneurship from the Lagos Business School. He is driven by his commitment to the Sustainable Development Goals, specifically SDGs 1, 8 and 9.
As a seasoned entrepreneur who understands that capacity development must meet the funding gap that exists in Africa, he served as a Partner with Aptive Capital; a US-based $ 1 million portfolio Fund Company committed to supporting entrepreneurs in capacity development and funding across Africa and was instrumental in helping 7 portfolio companies receive funding between 2020 and 2021. He has shown a high level of commitment in driving positive change, promoting sustainable development goals and developing the capacities of entrepreneurs through various programs in Nigeria, Africa and the Globe. He is a member of the Nigerian Institute of Management, the Institute of Management Consultants and several other associations.
He also voluntarily facilitates courses on innovation and creativity for fresh graduates in partnership with the Knowledge Exchange Center (a Nigerian Nonprofit Organization) whose focus is on bridging the knowledge gap of fresh graduates and creating job opportunities for all. He is also a mentor with the Tony Elumelu Foundation where he supports various emerging entrepreneurs across Africa.
Adeshina started his career in 2011 as an intern at Abel Aiyedogbon and Co, where he served as an audit assistant and shortly upon graduation took up other appointments with Stanbic IBTC Asset Management, Stanbic IBTC Bank, Pioneer COO of Proville, Founder One Kiosk and now CEO/Founder at Trade Lenda. Adeshina has engaged in various local and international platforms which include the International Finance Corporation (IFC) 100 African Startup Initiative, Tony Elumelu Foundation and 1,000 African Startups by the French government in 2020. He has also had the prestigious opportunity to represent Nigeria in Dubai under the GITEX 2020 Startups which was organized by the National Information Technology Development Agency (NITDA). He is also a member of 100 Royal
African Youth Leaders 2021. Adeshina's vision for the future is to see Africa leading and setting the pace for other continents to follow. He strongly believes the future starts today!
---
When you attend ELISA CONFABS you receive:
1 hour of virtual learning on the most important topics in entrepreneurialism
the opportunity to ask questions directly to the CONFAB speaker
networking opportunities with attendees from all over the world
business development and visibility
---
Confabs are free events open to the entire ELISA portal community, which includes high potential entrepreneurs and founders with bold ideas for solving the greatest challenges we face in Africa. Attendees also include industry executives, investors, venture capitalists, philanthropists, researchers, educators, government regulators, policy makers, founders and entrepreneurs at every stage of their journey.
During the confab, an inspirational speaker or thought leader provides remarks for 10-minutes focusing on their professional journey, particularly as it relates to entrepreneurism in Africa. This is followed by randomly assigned small group virtual breakout sessions where attendees connect with others, discuss bootstrap briefs and gain recognition for their business, project or idea.
Date: August 24, 2023
Schedule: 4PM CAT
Location: https://icpdprograms-org.zoom.us/meeting/register/tZctcuqppjgoGN3t8JURDlKSZg1aF93ceRQK