ELISA CONFAB EVENT
November 16, 2023 4PM CAT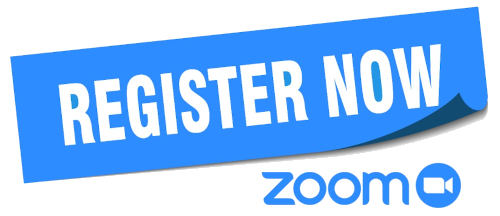 Ify Umunna
Founder & CEO | Kori Collective
Kori Collective is a business development enterprise dedicated to facilitating the growth of African businesses by providing tailored technical assistance, establishing business connections, and fostering valuable networks.
Ify has international experience in gender, maternal and adolescent health and nutrition at The Partnership for Maternal, Newborn & Adolescent Health (WHO), Geneva; Global Alliance for Improved Nutrition, London; and Girl Effect, Abuja. She previously served as the Research Officer at African Philanthropy Forum, the Gender Analyst for the Nigerian Dairy Development Project (NDDP)at Sahel Consulting, and CO-CEO of Nourishing Africa.
Ify has conducted field research and in-depth report analysis and writing; with a range of published and internal reports including PMNCH Partners' Forum Report, NDDP Baseline Study, Toolkit for African Philanthropists Vol. 2, and co-authored "The Influence of Religion on the Empowerment and Economic Mobility of Smallholder Women Dairy Farmers in Nigeria"chapter in Muslim Women in the Economy: Development: Faith & Globalization, published by Routledge.She also served as the lead researcher for the newly released "Food Entrepreneurs in Africa: Scaling Resilient Agriculture Businesses" by Ndidi Okonkwo Nwuneli.
Ify holds a Bachelor in Social Science in International Relations, Sociology and Gender and Transformation(first class) from the University of Cape Town, South Africa, a Masters in International Development with honours from the University of Warwick, United Kingdom, and is a 2022 Obama Foundation Leader (Africa).
---
When you attend ELISA CONFABS you receive:
1 hour of virtual learning on the most important topics in entrepreneurialism
the opportunity to ask questions directly to the CONFAB speaker
networking opportunities with attendees from all over the world
business development and visibility
---
Confabs are free events open to the entire ELISA portal community, which includes high potential entrepreneurs and founders with bold ideas for solving the greatest challenges we face in Africa. Attendees also include industry executives, investors, venture capitalists, philanthropists, researchers, educators, government regulators, policy makers, founders and entrepreneurs at every stage of their journey.
During the confab, an inspirational speaker or thought leader provides remarks for 10-minutes focusing on their professional journey, particularly as it relates to entrepreneurism in Africa. This is followed by randomly assigned small group virtual breakout sessions where attendees connect with others, discuss bootstrap briefs and gain recognition for their business, project or idea.
Date: November 16, 2023
Schedule: 4PM CAT
Location: https://icpdprograms-org.zoom.us/meeting/register/tZYlde2rrDgjGtBJWUePFlBkag9DDdspVQ15
Speaker: Ify Umunna